Check out all the great contributions to this blog train.
This month's Good Life is extra large. I have a general bundle for those of you like me who don't enjoy a good theme. And if you like a good theme and are in need of back to school stuff, I've got you covered as well :).
And for a freebie this month, I have a fun back to school themed mini kit.
Link will expire after Aug 31, 2022.

And now some inspiration from the Creative Team:

▲ By Bina

▲ By Bourico

▲ By Bourico

▲ By Linda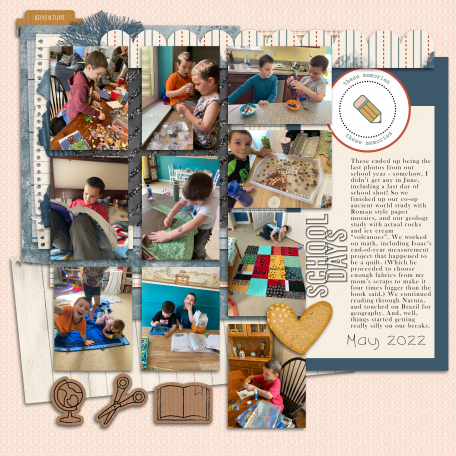 ▲ By Becky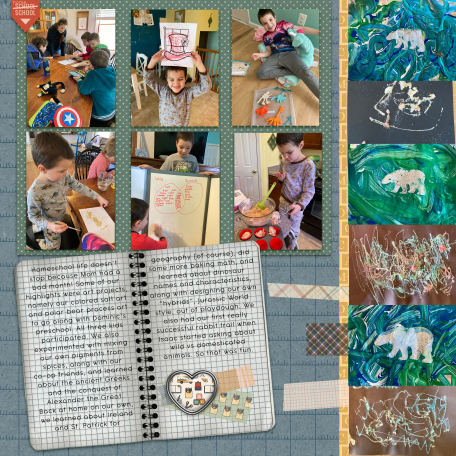 ▲ By Becky

▲ By Diana
Sharing just a few of my favorites from last month's gallery browsing.

▼ A fun layout by Ona with a collage style feel.

▼ Minimalism perfection by Alli.

▼ A stunning layout by Lou. There aren't a lot of elements, but they are all perfectly placed.

▼ I love the monochrome look on this layout by Brenda.

▼ Some really stunning work by AMarie.

▼ Some stunning clustering by Esther on this digital scrapbook layout.

▼ I love the somewhat unexpected placement of this clusters on this layout by Beatrice.

▼ Such a fun and active layout from Linda.

▼ A simple. but stunning digital scrapbooking layout from Jen.

▼ Love all these fun butterfly cutouts from Lou.

▼ A fun collection of papers by Laura.

▼ A fun and whimsical layout from Becky.

▼ Wonderful blending and clustering in this layout from Angie.

Pages