Halloween is coming, so I thought it would be a good time to visit the gallery and share some of my favorite Halloween digital scrapbooking layouts.
What are your kids dressing up as for Halloween? Tiffany's little bee is quite cute!
This layout uses the October 31 Halloween Digital Scrapbooking bundle.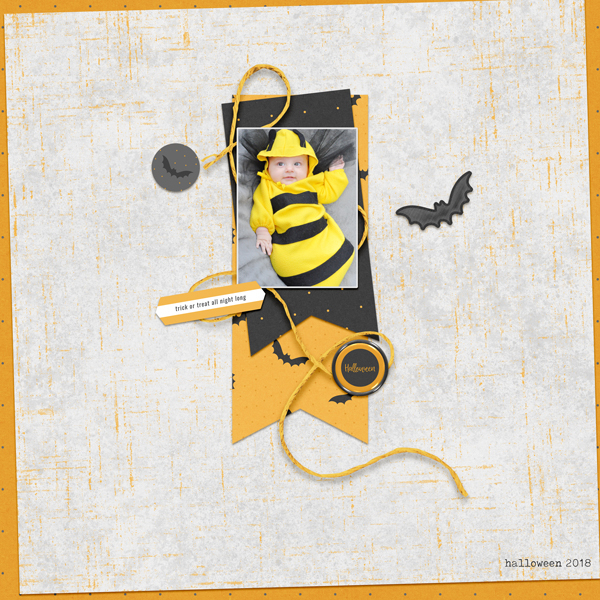 This layout by Heidi has room for lots of photos and lots of cute Halloween designs.
This layout uses the Magic Night Halloween Digital Scrapbooking bundle.
The giant title on this layout by Alli is stunning.

No kids? What are you dressing up as? I always go as a panda.
This layout uses the Boo! Halloween Digital Scrapbooking bundle.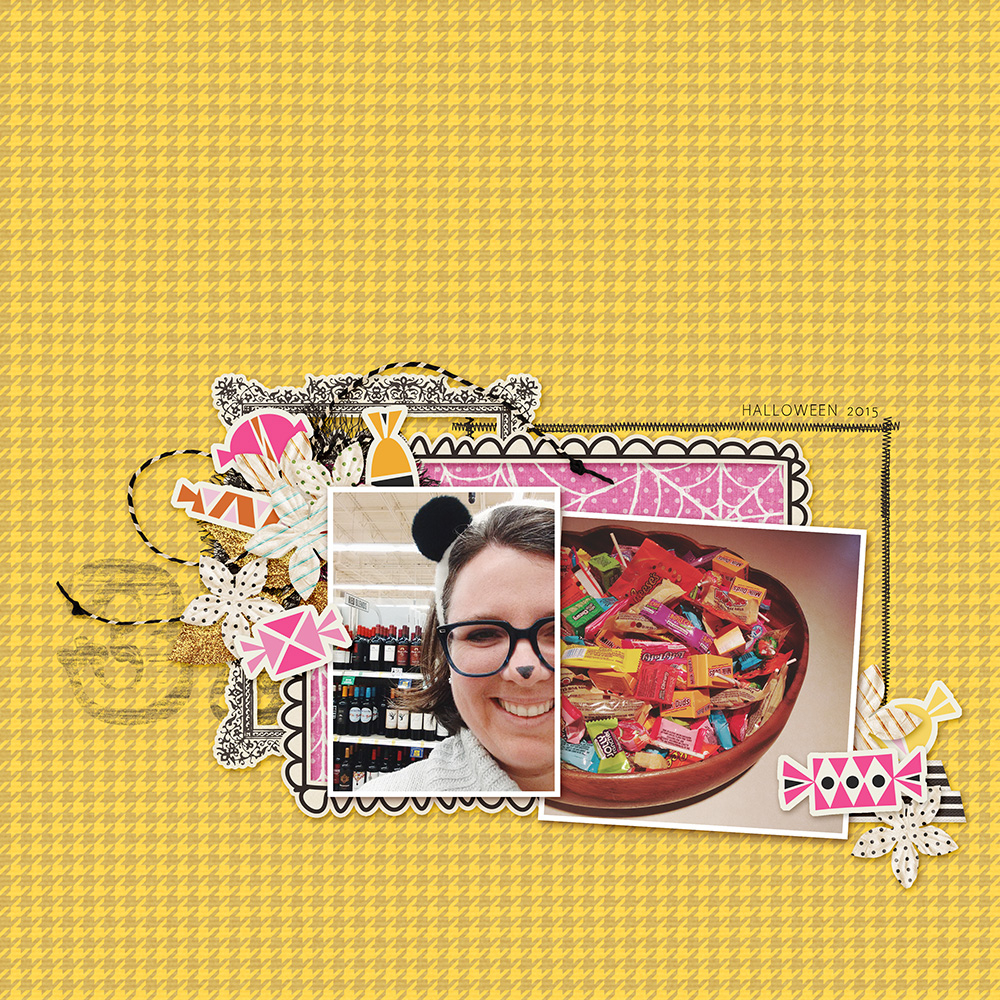 Looking for a Halloween alternative? This layout by Sarah is beautiful, but contains costume photos.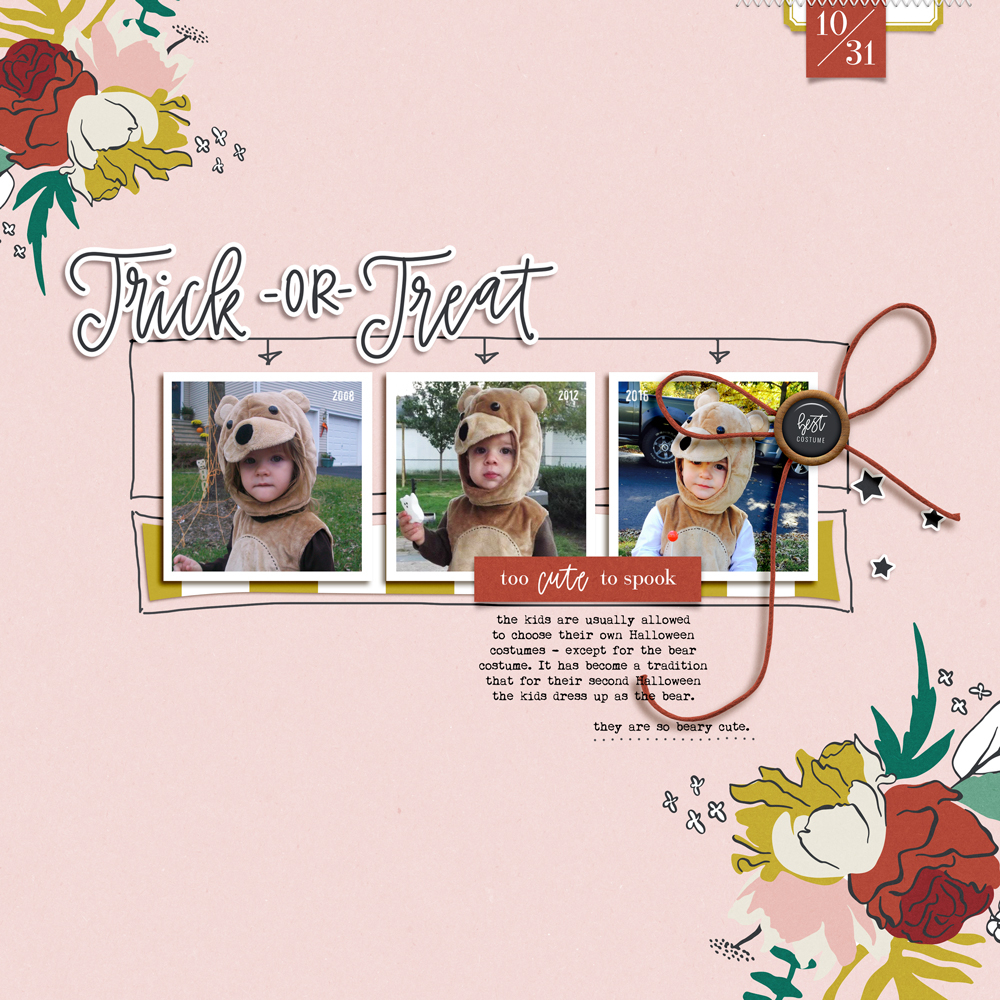 One of the reasons I like Halloween is that you can really let your love of black and white take over.
This layout by Emma uses it perfectly.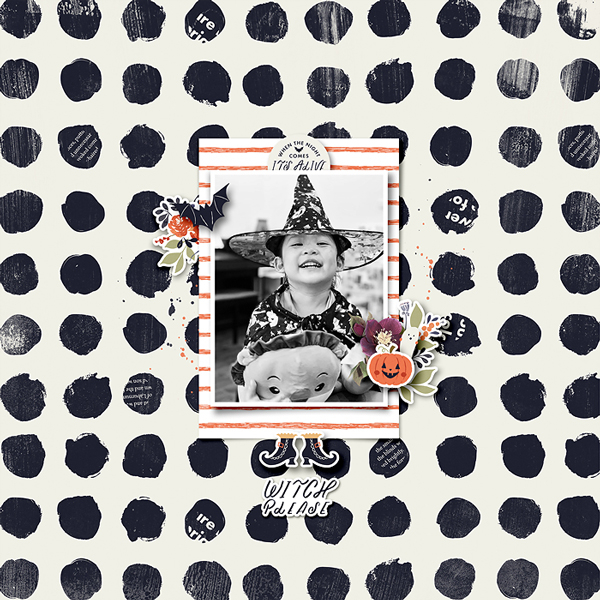 Get you fill of using all the Halloween inspired designs with a fun grid layout like Megan uses here.
This layout uses the It's The Magic: Bootiful Digital Scrapbooking bundle.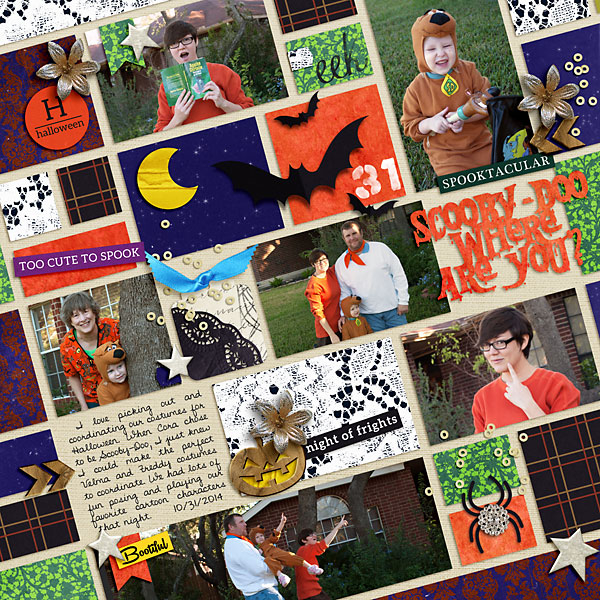 Do you have plans to visit the pumpkin patch this year?
This layout uses the Good Life: November Digital Scrapbooking bundle.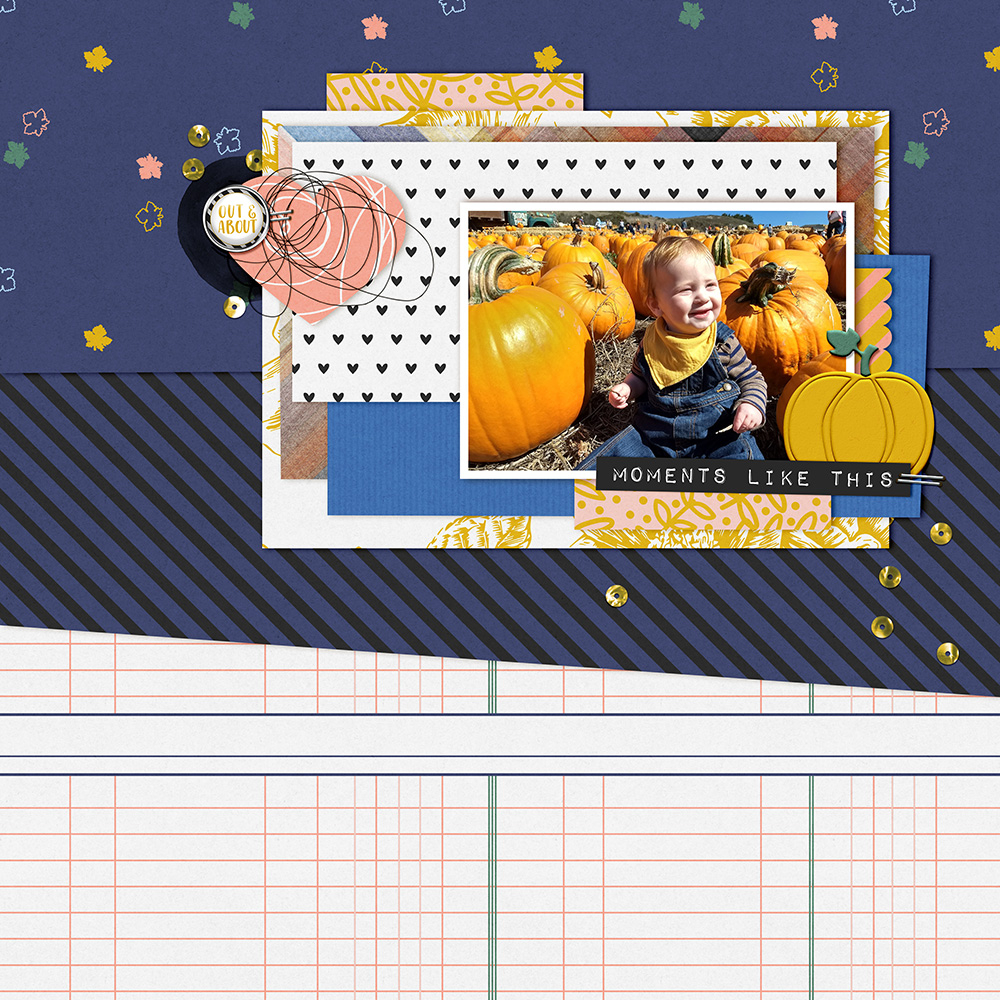 A sweet and Halloweeny pocket style layout by Jen.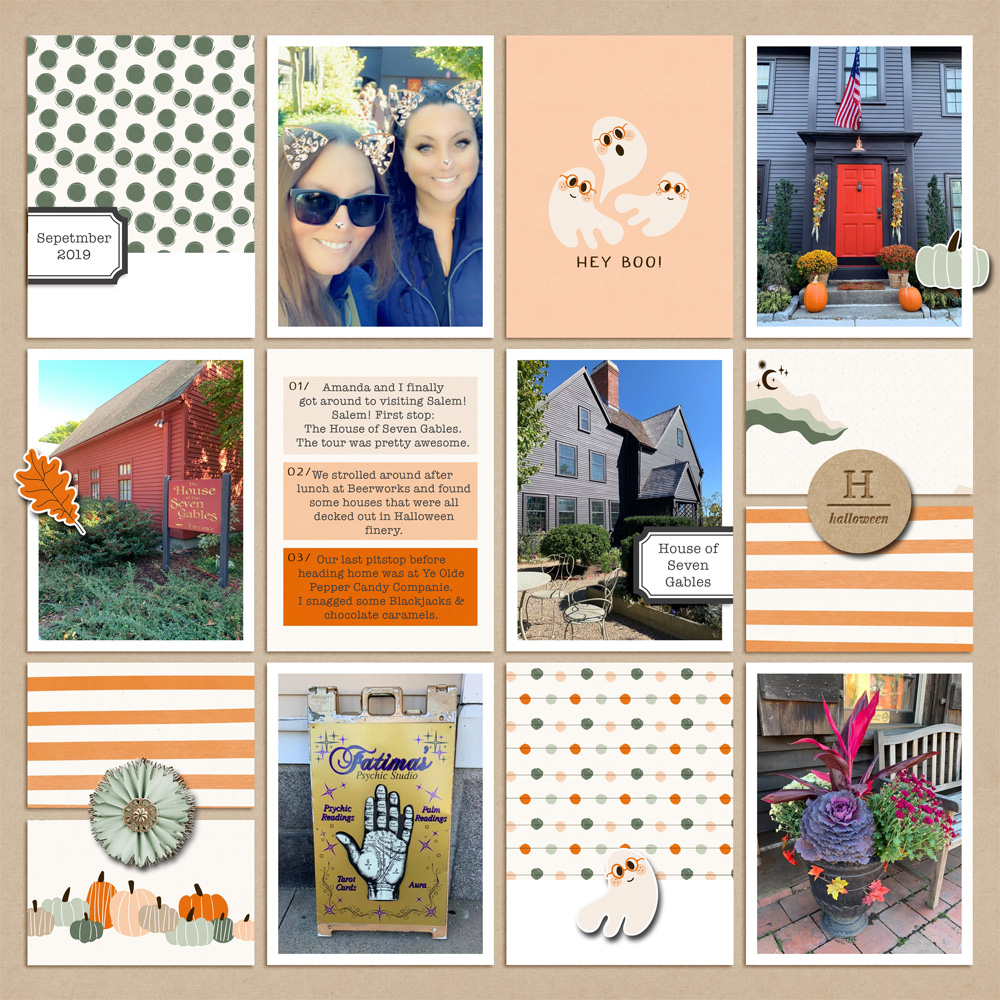 This layout by Ophie feels classically Halloween.
This layout uses the Fall-oween Halloween Digital Scrapbooking bundle.

Lots of Halloween photos? Tina's got you covered with this lovely layout.
This layout uses the Kawaii Halloween Digital Scrapbooking bundle.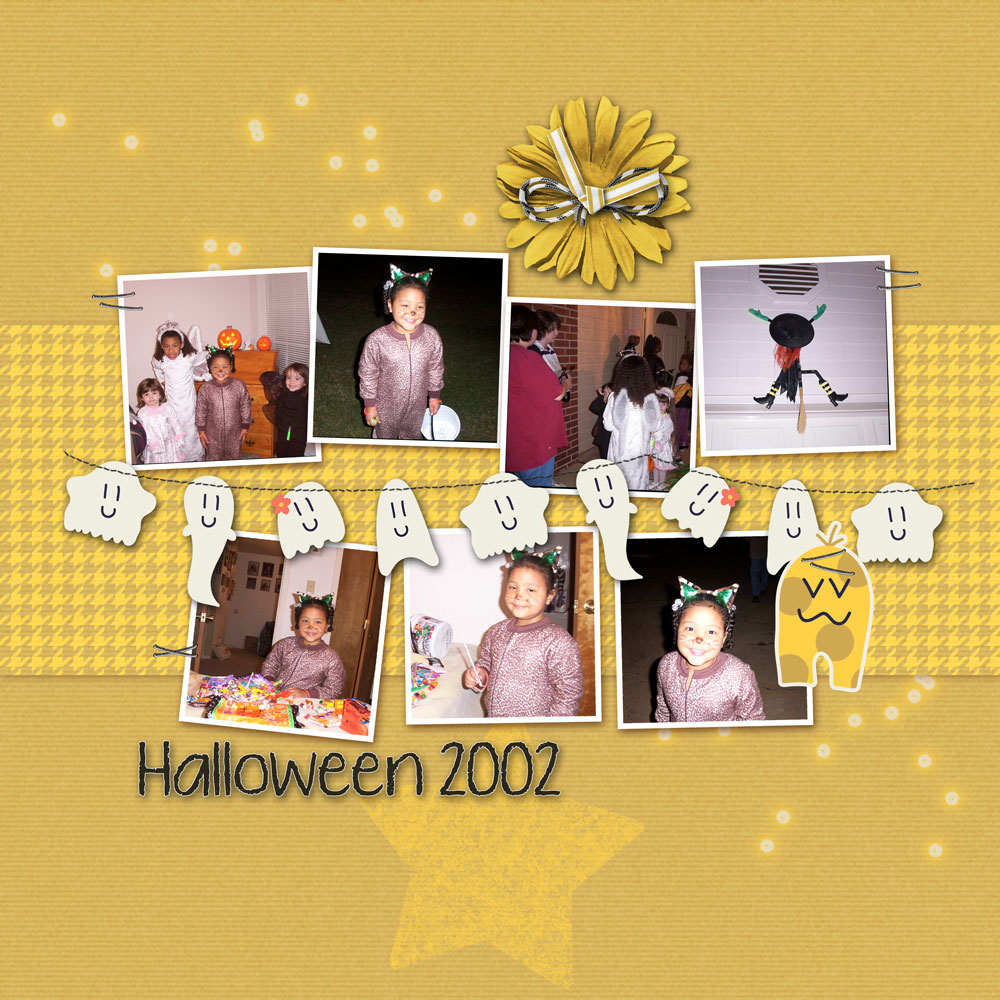 If you love orange, Halloween is a great time of year to really indulge.
This layout by Beatrice takes full advantage of that festive feeling.

I've been getting more into digital collage lately and thought I'd share a little bit about it here today. Collage has always interested me. I love that it doesn't have to be cohesive or matchy matchy. And in fact I feel like a good collage has some surprise element in it that doesn't necessarily feel like it belongs.
A layout without photos frees me up to use whatever catches my eye. Often I see elements I love, but don't feel right placed on my regular, daily life layouts. Anything belongs on a collage page. And since there's no photo, you can't distract from the photo by including too much stuff. So if you're a maximalist list me, it's a great practice. Put everything on the page, it will be alright!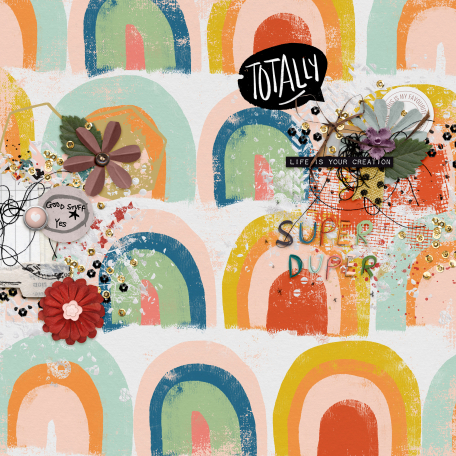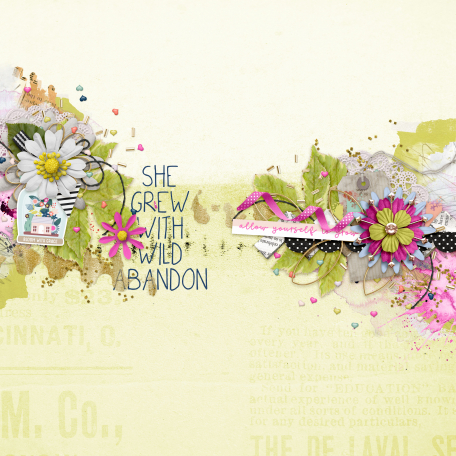 I also like how it's a meditative process. There's no right or wrong place for anything. It's just how you're feeling in the moment. No rules, just whatever pretty thing catches my eye.
To make your own digital collage, here are a few steps to get your started.
First, choose your background paper. I like something a little messy, but without a lot going on. I like to place all the paint and elements, so I tend to prefer to start with a fairly blank canvas. You can check out some good interesting but plain papers in these kits: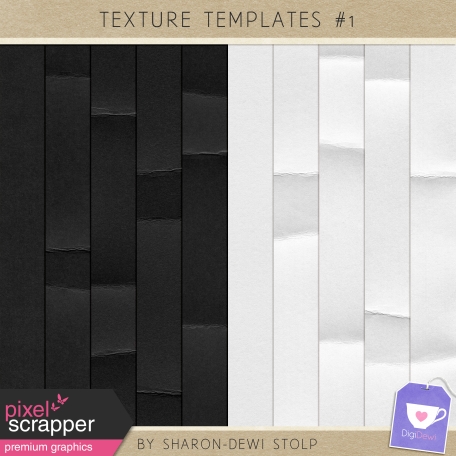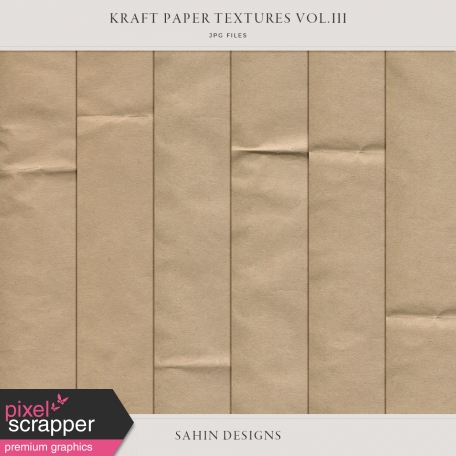 Next choose a kit that has lots of interesting elements that appeal to you. I've been creating collage specific kits, but any kit that's interesting to you will work.

When I titled this kit Collage Faves, I didn't mean it halfheartedly. I use the pieces in this kit on almost every layout I make. If these pieces don't appeal to you, start keeping a folder of elements you love that you can go to over and over again.

Now just put as much stuff on the page as you can. Create a few areas of interest and add some paint in the background. Stop when you get tired. If you're using Photoshop, check out this tutorial to help blend your paint into the background and make it feel more realistic.

Let me know how it goes!
Pages