I have definite preferences when it comes to the colors I like. In fact it might be possible that the strongest opinions I hold about anything may be about color. I will entertain a lot of ideas about life, but if you are here to tell me that your favorite color is blue I will cry a little in my heart. This means my heart is often crying because people are nuts about blue. And in fact the main reason I don't like blue is because I feel like it's overused. There are other colors you know!
Anyway, I will not be sidetracked with rants about different colors. Instead I am here to share digital scrapbooking kits from one of my favorite color feelings, BRIGHT AND FUN! There will be no moody blues and purples here. No browns or other colors you can't quite identify. I like my colors to know who they are and what they are doing. There will be no question what colors are being used, because they will grab your eyeballs and make you look. No indecision, no wondering. Just rainbows and good times.
I will open with maybe the culprit of my bright color obsession. Did you grow up with Lisa Frank? My love of colors that are (not quite) an assault on your eyeballs probably goes back to my childhood love of Lisa Frank. I would absolutely wallpaper my bedroom right now with those rainbow dolphins and friends and not regret it one bit. This Stars In My Eyes digital scrapbooking kit is me paying homage to a childhood hero.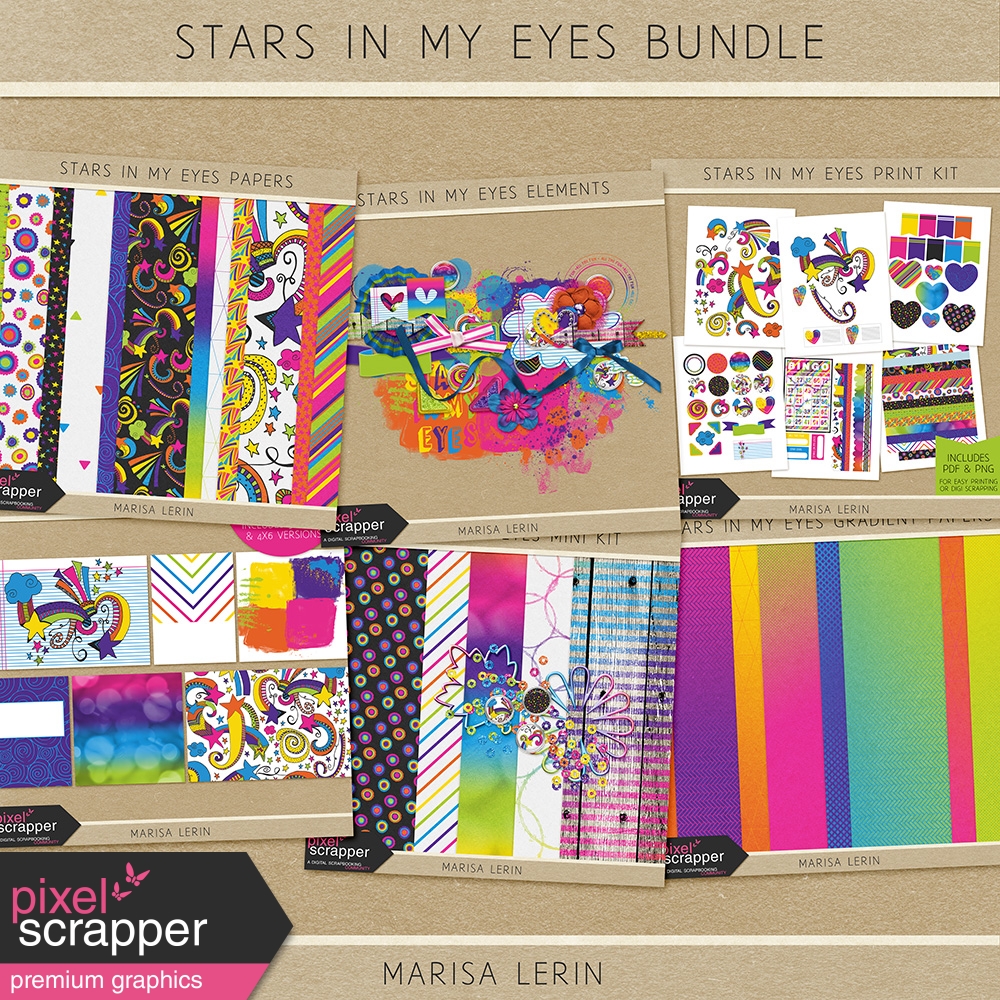 This Good Day collaboration from a few years ago remains a favorite of mine. The colors a maybe a little bit more chill than in the previous option, but they are still going to bring a smile to your face and maybe make you look in your cupboards for some candy.

According to the gallery, I have used this bundle 12 times.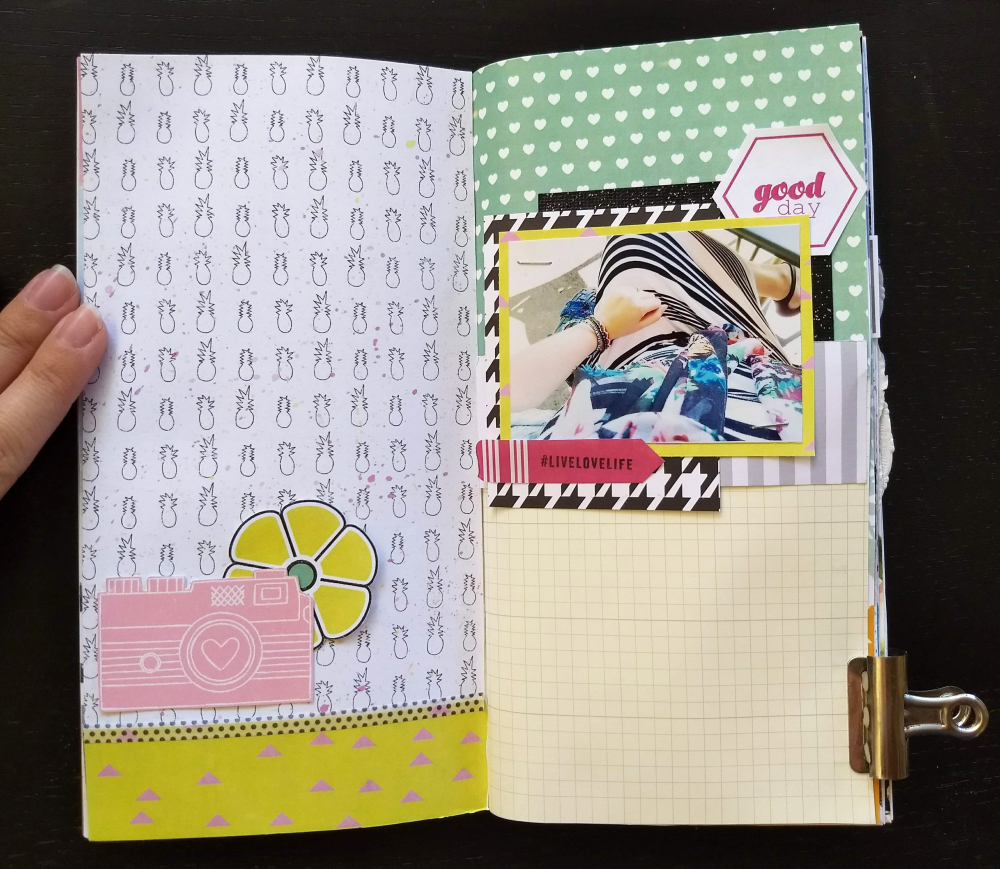 This Summer Lovin' Bundle is small but mighty. And I certainly will use it in the non-summer months. Neon rose patterns, yes please! There's nothing I love more than a technicolor floral pattern.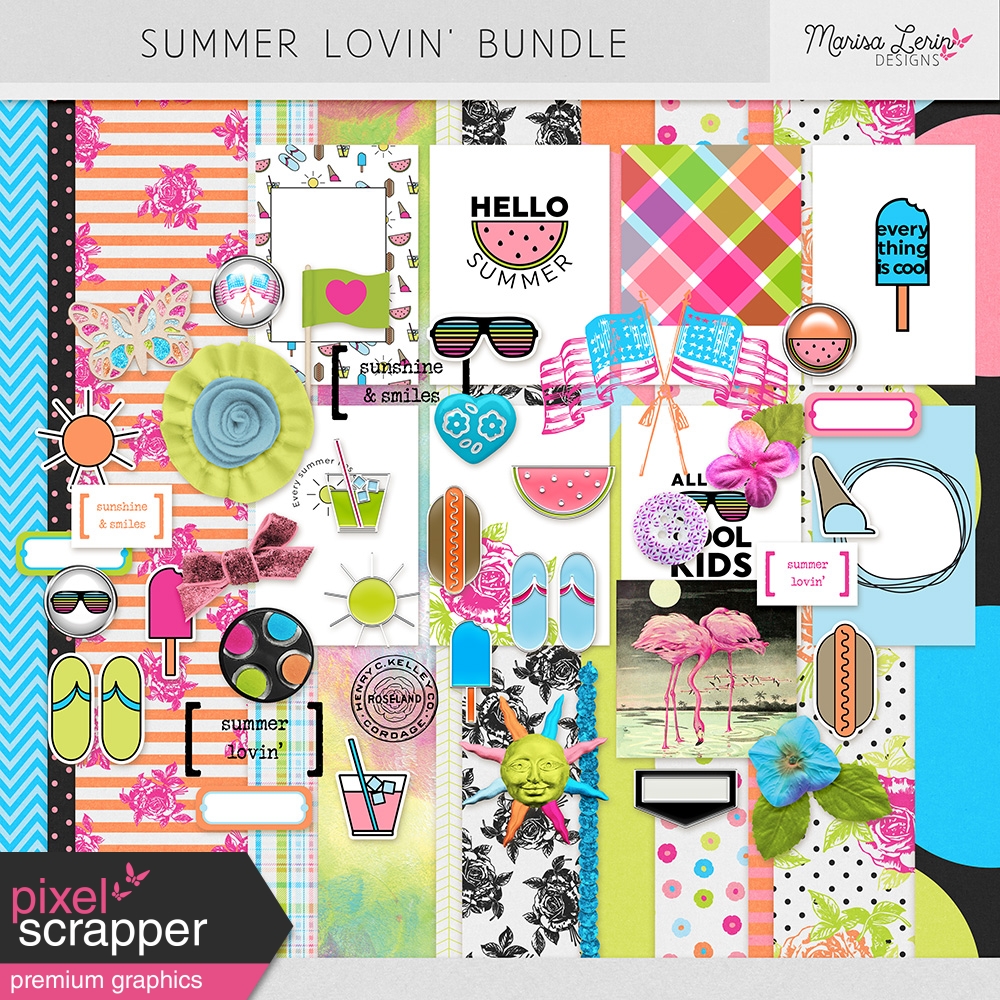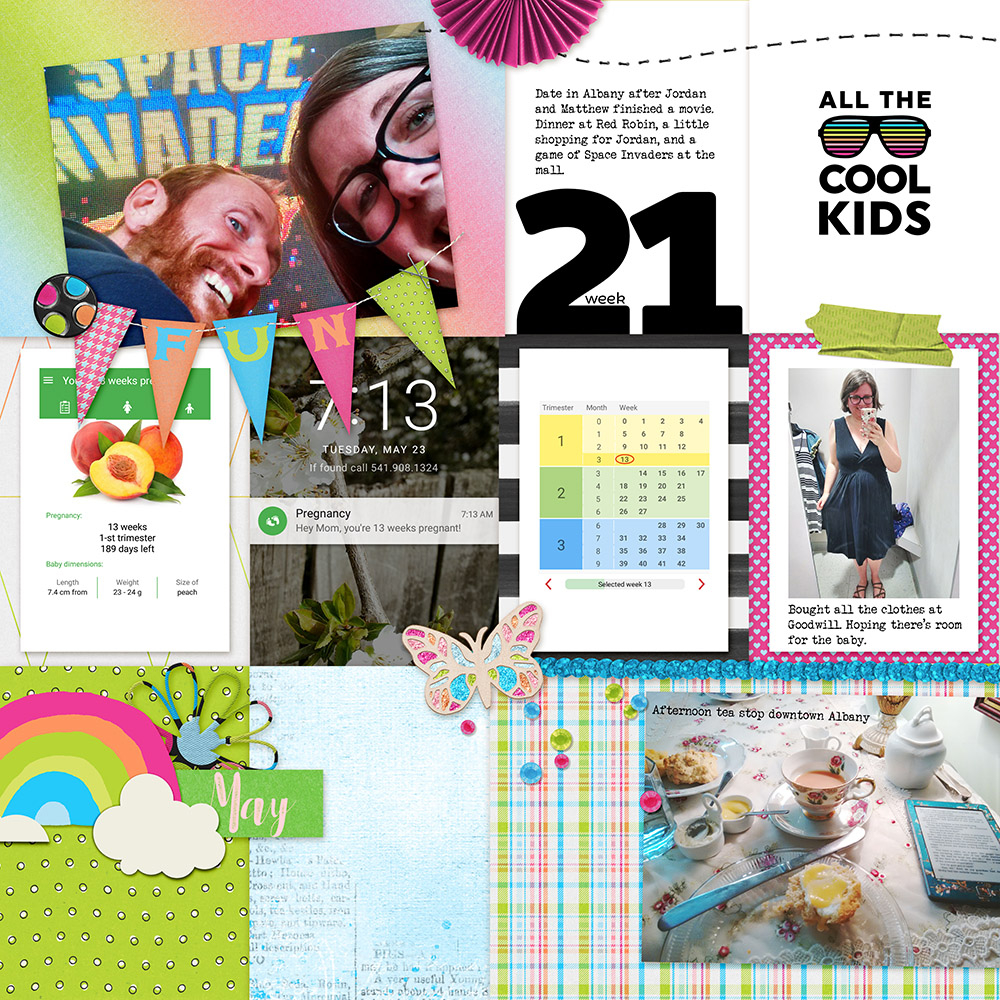 Speaking of technicolor floral patterns, this bright and fun digital scrapbooking kit from Allison Pennington speaks right to my bold heart. What am I supposed to do with a tiger on my layout? I don't know, but I'll sure give it a try.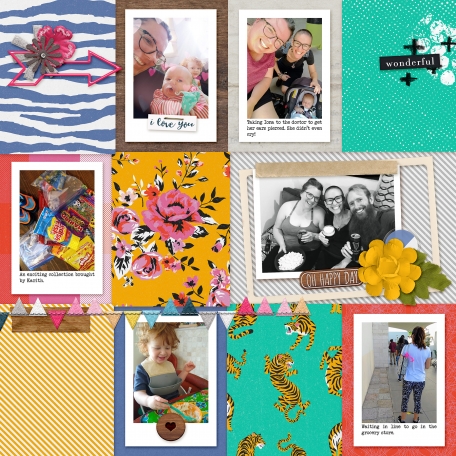 As soon as I saw this rainbow digital scrapbooking kit from Rachel show up I sat down and made a layout with it (actually, I made 2). That's how these bright colors make me feel, like I must do something immediately.

I can't see this Good Life Bundle without immediately thinking of this lovely day we had as a family driving down the coast of California. And you know what I love about this bundle, the blue! I just like my blue in moderation and when it's there I want to make a statement.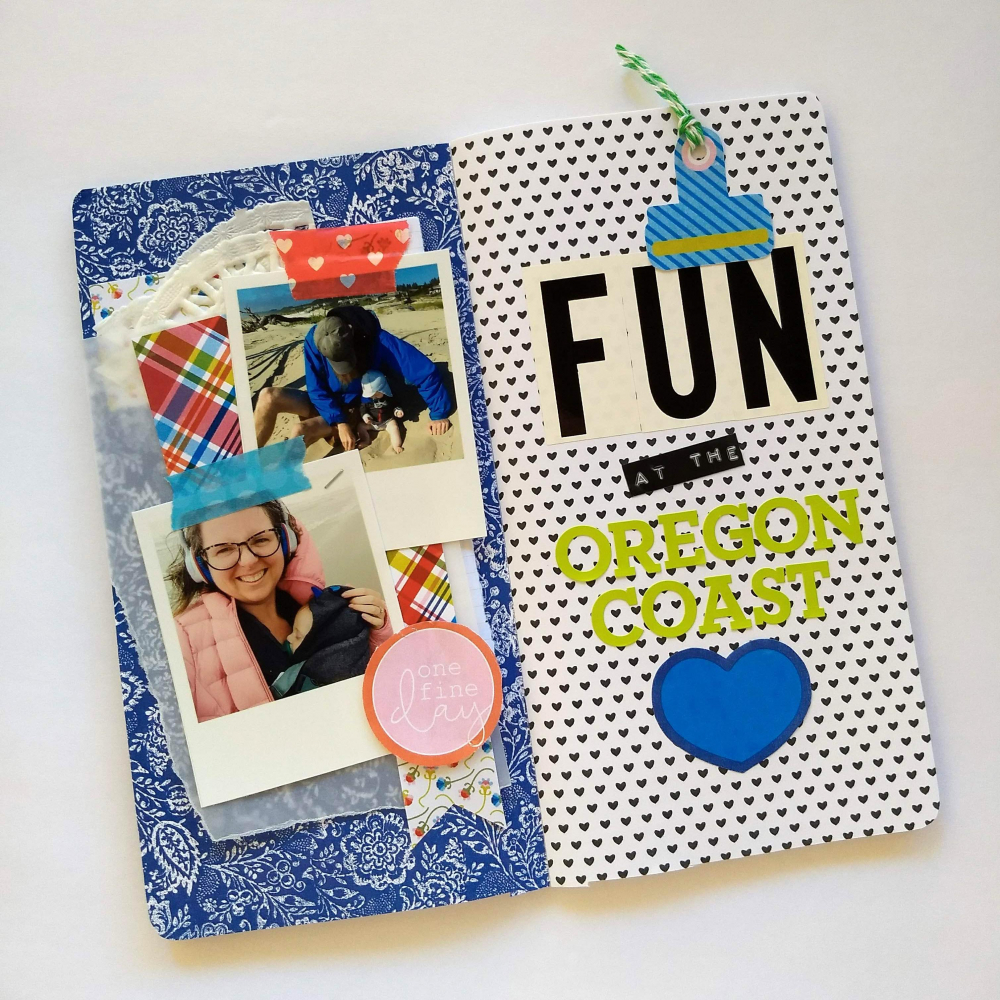 Finishing off with an old favorite, but one that I definitely revisit frequently. In fact I recently added some hybrid friendly kits so I could use these digital scrapbooking kits in my travelers notebook.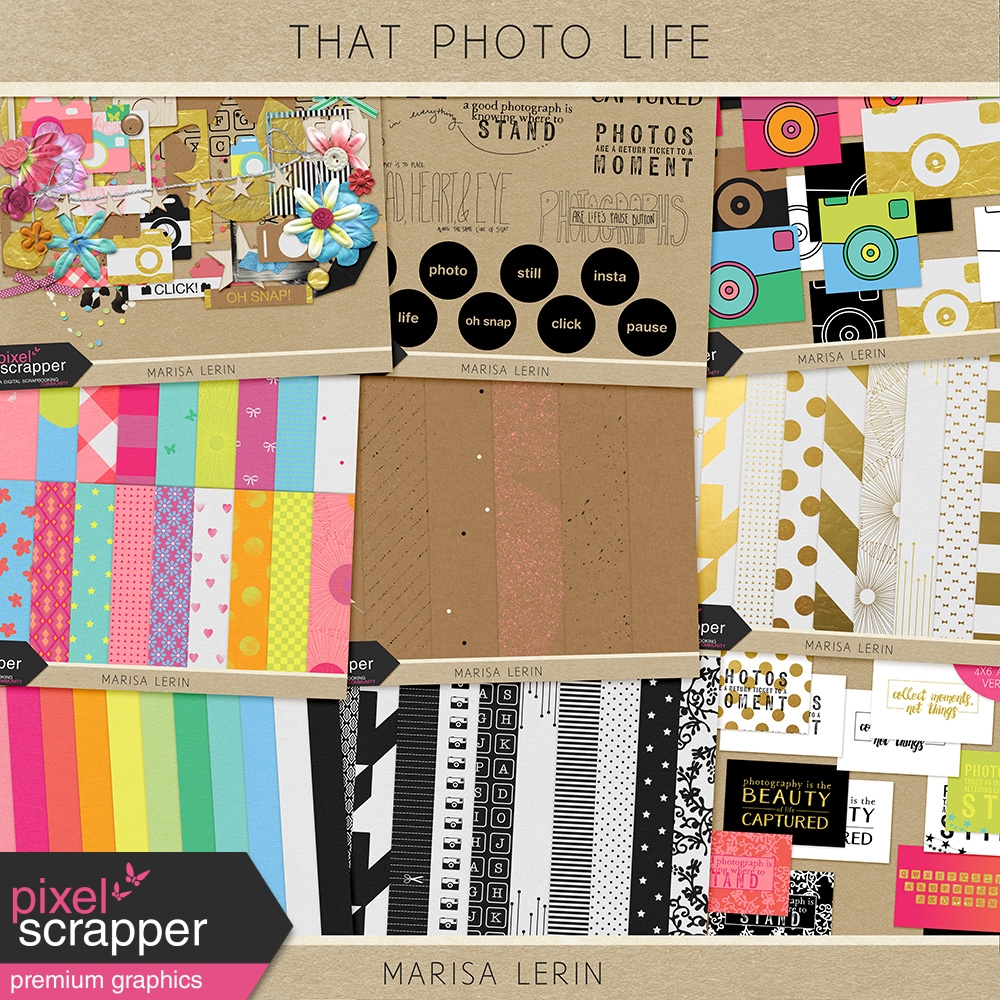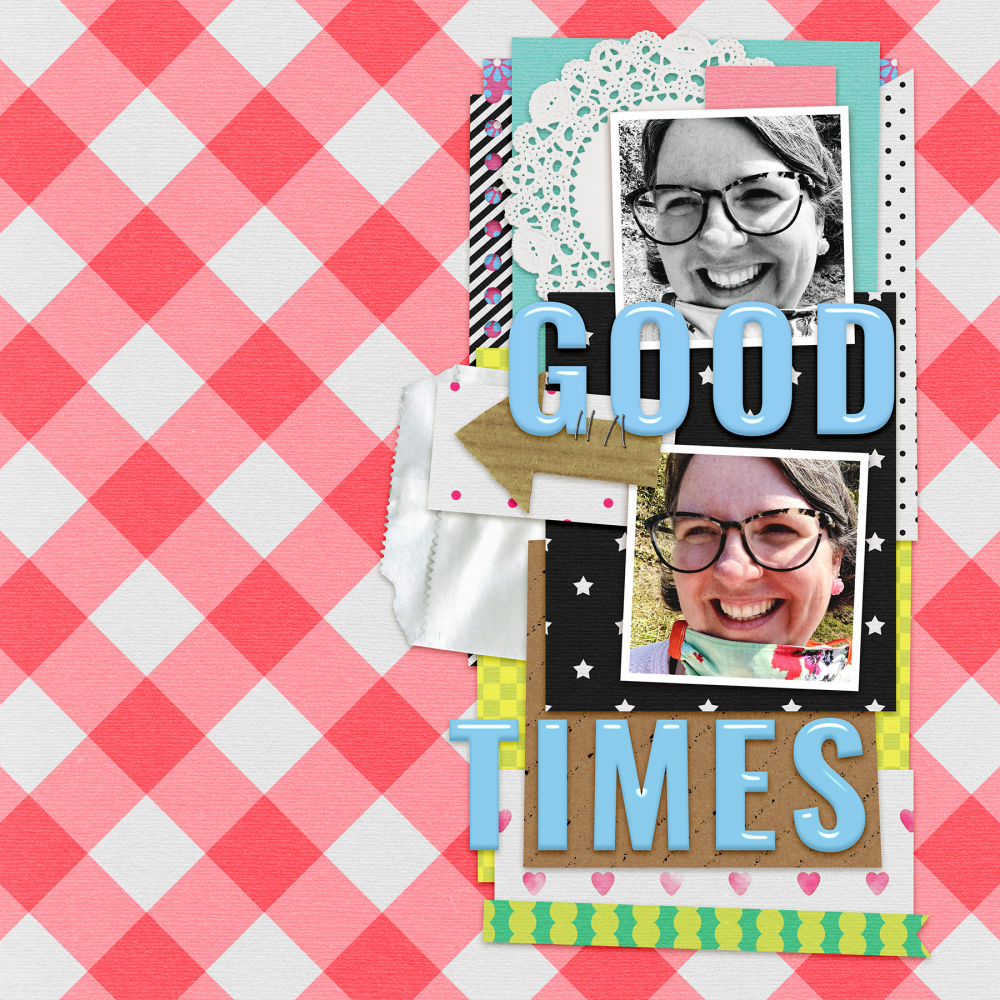 I feel like that was a bit of roller coaster ride. I hope your eyeballs have survived the trip. Do you like bright colors? Maybe I've inspired you to give them a try?
(The book featured in this post was provided free of charge by MPix for me to review. Thoughts and opinions are my own.)
I shared back at the beginning of the year I had finished my 2020 digital pocket album. And now, six months later I finally got it printed! Really, the main reason for the delay was I wanted to wait until we were back in the States were it's easier to get a photo book printed. As I usually do, MPix.com offered to print the book for me and as usual it looks stunning.
This is the sixth year I've completed this weekly digital pocket project and the longer I do it the more I love it. You can read more about my process here.
It's so fun to be able to look back through these pocket albums and see all the little moments that have made up our lives. That's one of the main reasons I love the pocket format, it makes it easy to include all those random photos that would be hard to scrap on their own.
If you're looking for a place to print out your finished photo book, be sure to check out MPix.com, all their products are excellent quality and their customer service is great. I've had books printed from a few places and they are definitely not all equal in the final result. After spending all the time creating these pages I want to make sure they look their best when printed. Right now you can use the promo code presssaver21 to save 20% on photo books at MPix.com.
You can find all the pages included in this book in my gallery with details on the products I used.
You can browse just the images here.
Pages