10 Myths About the Nitty-Gritty of Scrapbooking
In a previous post I covered the big idea myths that may be affecting you as a scrapbooker. Today, I'm going to look at some of the smaller ideas that may be holding you back just as much as some of those bigger ideas.
Thanks to everyone who posted their ideas here! Especially Rachel who created a lot of this list.
If this post is too long for you to read, just know that all I want for you is to know and to do what makes you happy. You are beholden to no one and nothing except yourself when it comes to scrapbooking. Pay attention to what you like to do and then do that.
1. You can't be formulaic.
Once I realized I was making stuff to make stuff and not necessarily for another purpose, I really started to pay attention to what I liked working with and what I liked doing. And you know what, it's okay if that's always the same thing. I have certain formulas I follow when I'm crafting, which may seem, well, formulaic to some, but it really allows me to have a good time. When I'm working in my travelers notebook I will pretty much always print a large quote on one side of the page and layer a bunch of scraps behind my photo on the opposite side. And I have a great time every time I do it. I can follow the same steps every time I sit down at my craft desk and now, rather than being embarrassed by this, I can point to how much I enjoy my craft time and also how easy it is for me to sit down and make something.
2. You can't use the same photo more than once.
When I thought I was beholden to scrapbooking for future generations, it seemed silly to repeat a photo since if I had already "documented" it, why would I do it again? Once I freed myself from being a heritage scrapbooker, I realized I could scrap the same photo again and again if I wanted. It's my craft time, I'll do what I want thank you.
3. One photo layouts are a waste of space.
If you like the look of one-photo layouts, then that's what you should make. I will either make a pocket layout with 7-10 photos, or I will make a layout with one photo. That's how I roll, and it's good to know how you roll too.
4. You have to include journaling.
I have occasionally listened to scrapbooking podcasts, but eventually I end up stopping and it's usually because the hosts are obsessed with journaling. And telling other people how important it is. If you love journaling, that's amazing. I'm sure someone will appreciate it one day. But if it's like pulling teeth for you, it's totally fine to give it a rest. And if you want to be a heritage scrapbooker, but hate journaling, check out my post here.
5. You have to obsess over your shadows.
Some digital scrapbookers are a little obsessed with shadowing. Which is cool! You love shadows, you do shadows. But it has always mystified me a little because honestly it's not something I notice. I have two shadow styles saved which I use for everything. And I'm basically a professional. So it's fine for you too if you want it to be.
6. You have to have perfect pictures.
Actually, having a "bad" photo can really be a blessing when you're scrapbooking. I sometimes struggle with "hiding" a good photo behind all the decoration I want to do. So having a photo to has issues is perfect for really indulging your decorative instincts. A great photo can be great for a more minimal style layout. A less ideal photo can be good for really going all in.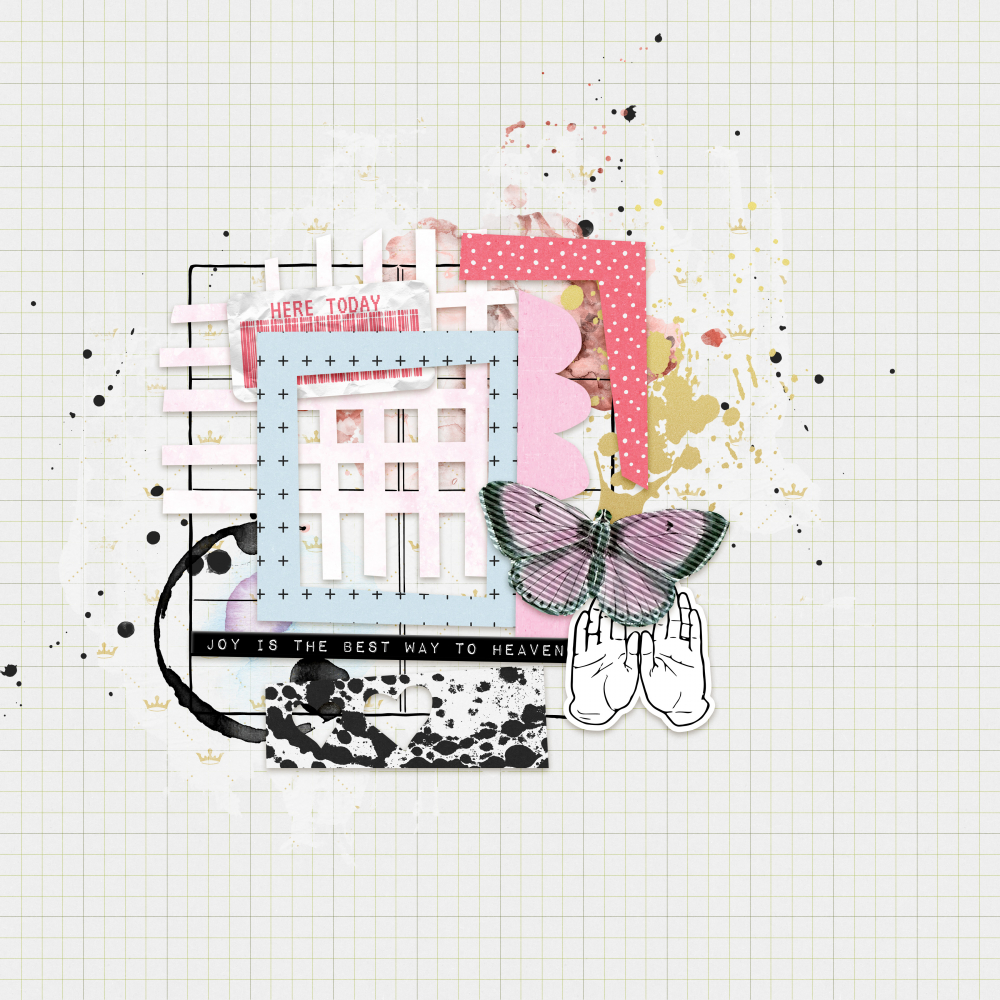 But regardless of how you display the photo, a "bad" photo can often convey more than a perfect photo. So don't be afraid of scrapping any photo that means something to you.
7. You have to have photos on your layout.
This is one I have struggled with myself. I would love to be able to better create a layout without feeling like I need to include a photo. The collage kits I've been making have been my answer to wanting to play with a layout but not need to include a photo. I'm hoping with practice not having a photo will become more natural for me.
8. You have to compile or print your pages or why else are you even doing it?
When Rachel included this on her list, it really spoke to me. I've been struggling lately with certain projects or pages I want to do, but I do feel down in my heart I need some way to display them. Printing photo books or pages can be quite expensive and I don't want to be limited to this. A good digital display is what I want personally, and I'm on a mission to find it. I'll let you know if I do. In the meantime, don't be afraid to make something just to make it. It doesn't have to be displayed or shared to make it valuable.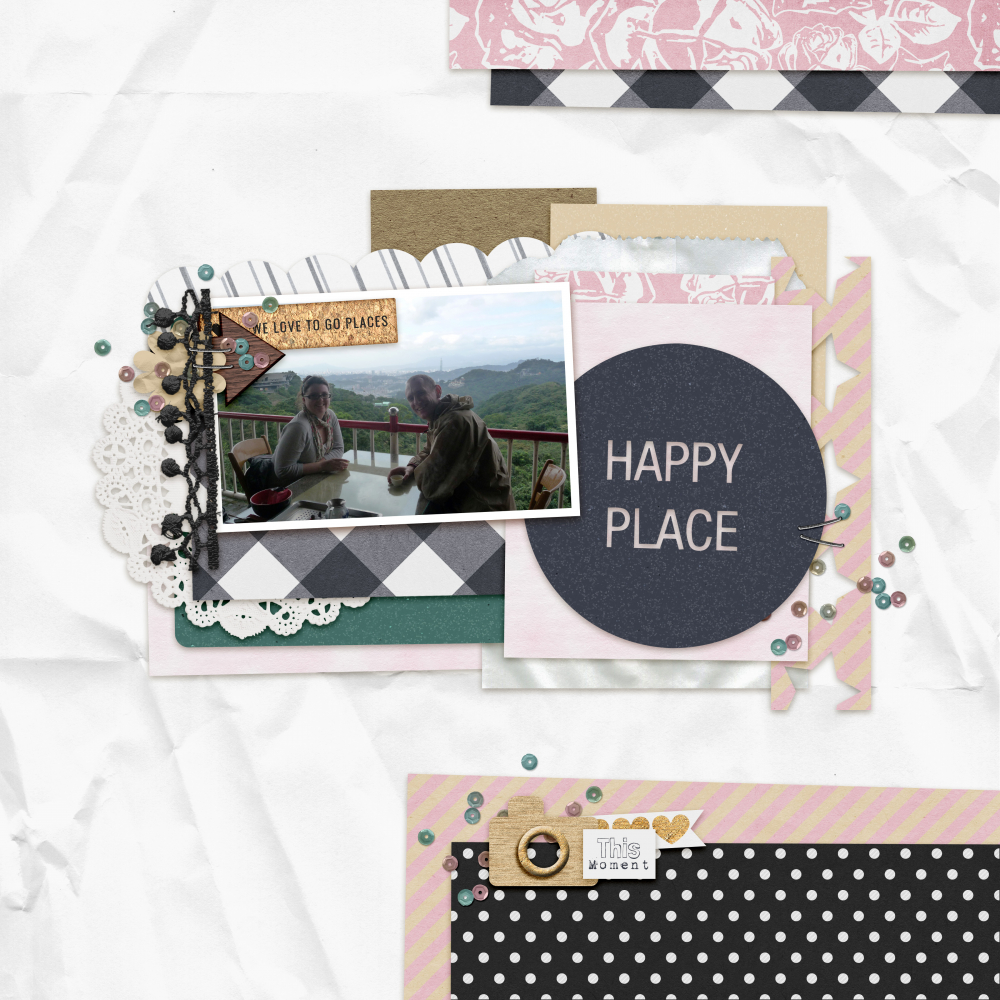 9. You are too far behind, or have too many photos to catch up.
You know what, I'll tell you a secret. You can start scrapbooking right now and just scrapbook what you want. That is 100% okay. You may wish you had more time to scrapbook everything, but enjoying a hobby now is definitely better than waiting for an ideal time to start.
10. You have to scrapbook in chronological order
See my secret from number 9. You may not be a chronological kind of person. And that's okay. Work in the order (or non-order) that inspires and makes things happen for you.
I'm sure I've missed some things on this list, but I hope it has gotten you thinking about your own creative habit. I can't wait to hear your thoughts, please share below.
Blog By
About Me
Hi There! I'm Marisa Lerin and you'll see me around at Pixel Scrapper a lot. I started this site in 2010 soon after I discovered a new love in digital scrapbooking. Pixel Scrapper has gone through some significant changes since that time and it's grown into this lovely community site you are seeing now. I am daily surprised by the turn of life's events that has led me down this path. If you're new to the site, welcome! Here are a few tidbits about me that I hope will help you get to know me better!
I'm originally from Minnesota, USA, but spent a good chunk of my childhood living abroad (in Bolivia and Hong Kong). I returned to Minnesota to attend university, got married and then moved overseas again (Korea, then Jordan and 1 year of traveling). My designs are heavily influenced by these many nomadic years. I am currently back in the USA, now living in the great state of Oregon!
I have no official training for what I'm doing, since I decided very wisely (haha) to study physics in university. I am always learning new things about digital scrapbooking, and this community has been immensely helpful for that!
If I manage to stop digital scrapbooking you will probably find me watching TV, reading or baking. I also enjoy writing for the blog here at Pixel Scrapper where I talk about whatever happens to be catching my fancy at the moment.