The end of the year is coming and that may or may not be making you feel like you are behind on your scrapbooking. First I want to say that you have done a great job this year scrapbooking. Even if you didn't so a single thing, good for you doing the things you needed to do.
But if you are feeling like you would like to get a few pages completed before the end of the year, here are a few of my top tips that get me motivated to get some scrapping done.
1. Collect the photos you want to scrapbook. Whether you're working on a particular project, or just have a few photos lying around that you'd like to scrapbook, get them all in one place. I also like to go the extra step of actually creating canvases in Photoshop and adding the photos as I want to scrap them. This is especially helpful if you're working on a project that contains more than one page. This way I know what photos I want to scrap together, which ones I want to be stand alone and also if I want to make any into a full page photo spread (less work!).
2. Use layout templates! And don't stop after you pick each layout template to decorate, pick out all the layout templates you need and add you photos in one sitting. Now, when you have more time to scrapbook everything is ready and waiting for you.
3. Reuse the elements and papers you've used for one layout. You know those pieces already work together, so just rearrange them. If you're working on a project, now you'll have a cohesive look. If you're not working on a project, no one will know. Check out my post here where I reuse the same elements on 4 layouts.
4. Identify kits and bundles you've used in the past and use them again. We all have our favorites and usually favorites make the scrapbooking go quicker.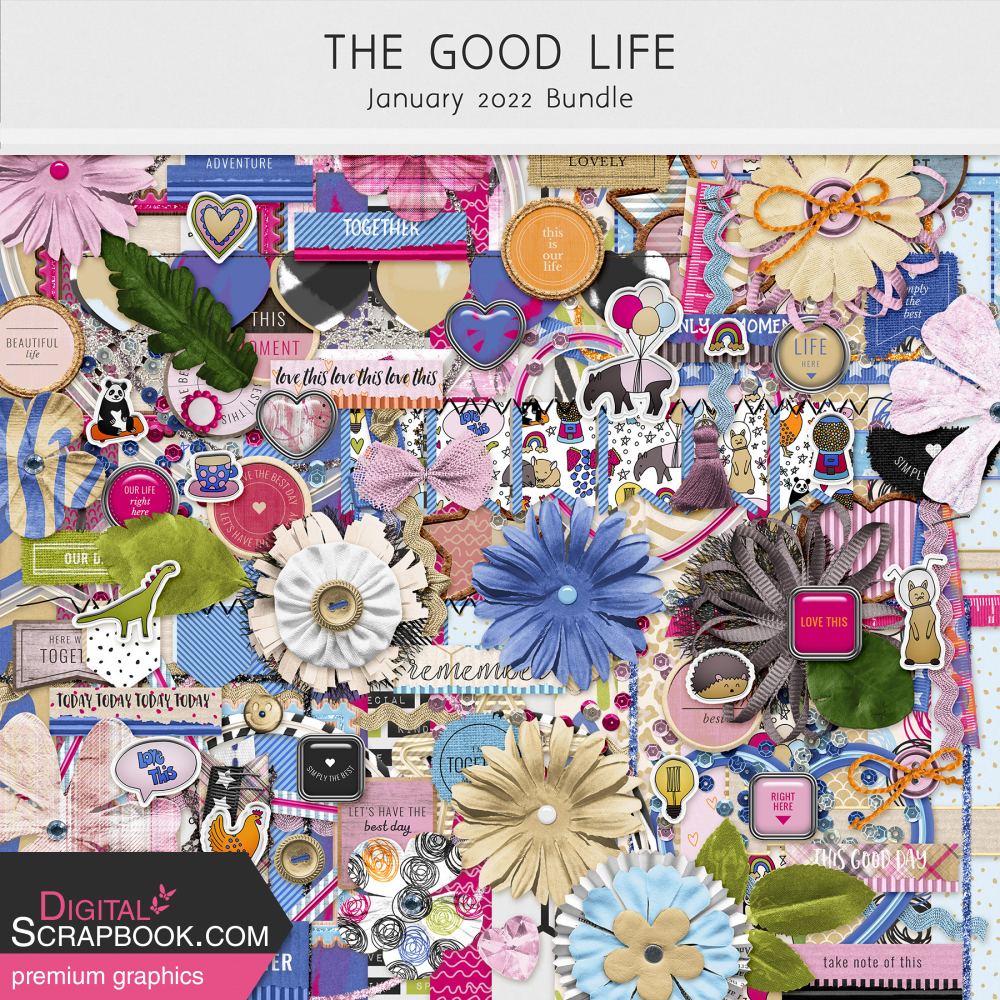 5. Browse the gallery for inspiration. If the gallery is too overwhelming for you, you can browse my old Gallery Spotlight posts. Identify in a layout that catches your eye the specific part that you like and then use that in your own layout. I will often pick one technique that I like from a layout, like the usage of a particular element, or how papers are layered in the background, and then go from there.
Do you have any tips for getting more scrapbooking done? Please share below in the comments.
In October DigitalScrapbook.com committed to donating all new subscription income from that month to charities working in Ukraine and Mexico. You can learn more in my original blog post here.
I am pleased to announce that we received a number of new subscriptions (and some donations) last month which came to a few hundred dollars in total payments. We decided to round up to $1000, and have just donated that amount in equal parts to Feed the Hungry San Miguel and Hope For Ukraine, two small charities with stellar track records that are actively working to help the most needy in Mexico, and in Ukraine.
Thank you to everyone who subscribed during this period to help make this donation possible!
Pages