My 2022 Digital Scrapbooking Goals
Hi! I know it's February but I'm here to share some of my goals for 2022. It's always been a mystery to me how people manage to set goals before the end of the year. I always need to new year to arrive and then I can consider my plans for the future. I've been working on these already, but I thought I'd go ahead and share them here to keep myself accountable and also to find out what you're working on (let me know in the comments below).
2022 for me at the moment is feeling like a big digital obsession. In the past years I've been doing a lot of hybrid scrapbooking, but this year I'm hoping to do more digital.
Pocket Scrapping - I am continuing with my 8th year of digital pocket scrapping. I expect no real changes here from previous years. I'm in a really good rhythm with this project and it more or less runs itself.
Finish Travel Albums - I've been working through old photos from the year that Jordan and I backpacked through Asia and Europe. I'm making good progress on this (see my Taiwan, Vietnam and Cambodia albums) and expect to finish the remaining locations this year.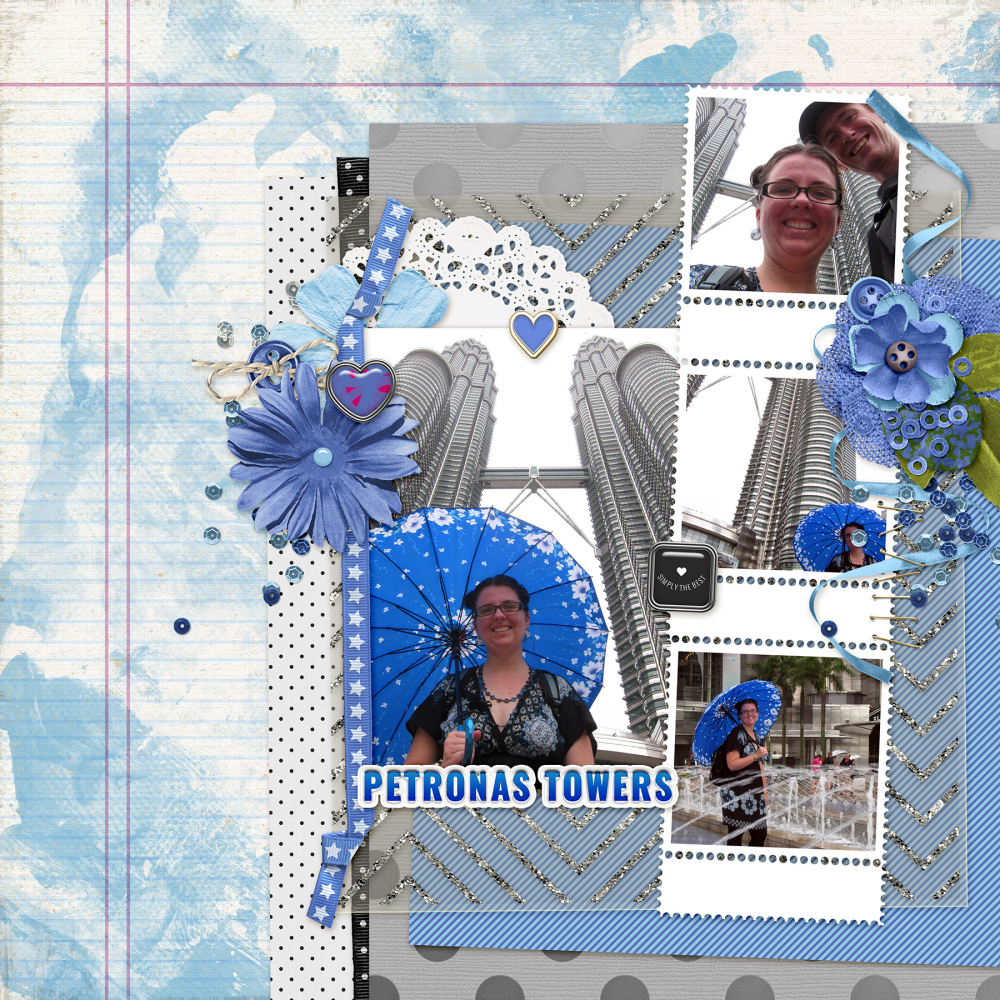 Photos by Month - This is a new project I came up with this year. Because I do so much pocket scrapping, I don't get to work with my daily photos in regular style layouts. I wanted to do more digital scrapbooking this year, but felt a bit at a loss of what photos to use. I don't like using current ones because it feels a bit like overkill when I've already put them in my pocket spread. But I thought it might be fun to revisit photos from other years and just scrap what catches my fancy. In order to keep this from getting too overwhelming, I've decided to pick photos by month (so in January I'll scrap photos from Januarys past). I'm hoping to build up a digital album that's just photos from each month.
With this project I'm hoping to practice some different styles of digital scrapbooking. I'm interested in upping my clustering game, as well as doing interesting things with photo blending in the background. I may also take a stab at minimal scrapbooking. So much scrapbooking to try and so little time!
Digital Bookshelf - With all these digital albums planned I'm hoping to find some sort of way to display them that feels finished. Stay tuned!
Digital Planner - I'm hoping to keep up with a digital planner this year and include different bits and bobs in it. I'll share more on this once I have a better handle on what I'm doing. I've been really interested in the planning craze that goes on, but I haven't found a way to make it work for me yet. I'm hoping by switching to digital I may have better luck.
Thanks for taking the time to read this and don't forget to share your own goals down below.
Blog By
About Me
Hi There! I'm Marisa Lerin and you'll see me around at DigitalScrapbook.com a lot. I started this site in 2010 soon after I discovered a new love in digital scrapbooking. DigitalScrapbook.com has gone through some significant changes since that time and it's grown into this lovely community site you are seeing now. I am daily surprised by the turn of life's events that has led me down this path. If you're new to the site, welcome! Here are a few tidbits about me that I hope will help you get to know me better!
I'm originally from Minnesota, USA, but spent a good chunk of my childhood living abroad (in Bolivia and Hong Kong). I returned to Minnesota to attend university, got married and then moved overseas again (Korea, then Jordan and 1 year of traveling). My designs are heavily influenced by these many nomadic years. I am currently back in the USA, now living in the great state of Oregon!
I have no official training for what I'm doing, since I decided very wisely (haha) to study physics in university. I am always learning new things about digital scrapbooking, and this community has been immensely helpful for that!
If I manage to stop digital scrapbooking you will probably find me watching TV, reading or baking. I also enjoy writing for the blog here at DigitalScrapbook.com where I talk about whatever happens to be catching my fancy at the moment.