September 2023 Digital Scrapbooking Update
I am feeling quite surprised that I have kept up with my daily scrapbooking for the entire year. I don't actually do it daily, I'll play catch up every couple of days. But it is really satisfying and fun to look back through the pages and see our year evolve. Especially a year like this with so much change. It's shocking to look back at the beginning of the year and see we were still living in Mexico! But even if you're not changing locations as frequently as we do, I think it can be surprising to see how much little things change throughout the year. It's easy to be in a certain rhythm at one time and suddenly you're doing something else.
Memory Planner
This is the digital planner I'm using, and you can read more about digital planning here
▼ Stickers from Sahin Designs.

▼ Find these digital stickers here.

Digital Pocket Album
Keeping up with my pocket scrapping as well! You can read about my digital pocket scrapping process here.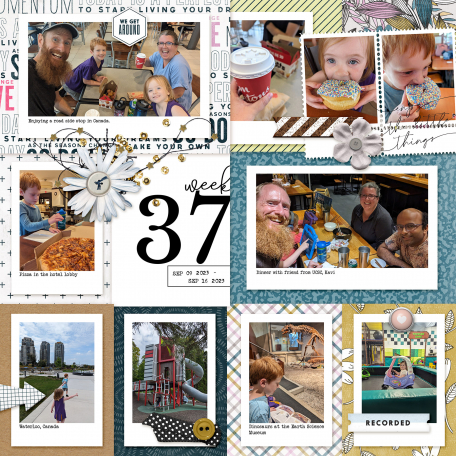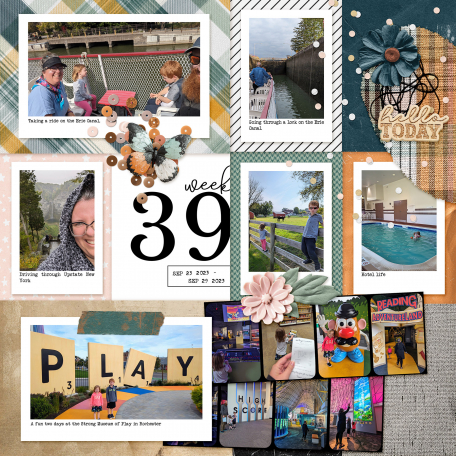 Digital Travel Journal
The planner I'm using is from DPlanStudio. I do most of my scrapbooking in the Photoshop app on iPad.
Blog By
About Me
Hi There! I'm Marisa Lerin and you'll see me around at DigitalScrapbook.com a lot. I started this site in 2010 soon after I discovered a new love in digital scrapbooking. DigitalScrapbook.com has gone through some significant changes since that time and it's grown into this lovely community site you are seeing now. I am daily surprised by the turn of life's events that has led me down this path. If you're new to the site, welcome! Here are a few tidbits about me that I hope will help you get to know me better!
I'm originally from Minnesota, USA, but spent a good chunk of my childhood living abroad (in Bolivia and Hong Kong). I returned to Minnesota to attend university, got married and then moved overseas again (Korea, then Jordan and 1 year of traveling). My designs are heavily influenced by these many nomadic years. I am currently back in the USA, now living in the great state of Oregon!
I have no official training for what I'm doing, since I decided very wisely (haha) to study physics in university. I am always learning new things about digital scrapbooking, and this community has been immensely helpful for that!
If I manage to stop digital scrapbooking you will probably find me watching TV, reading or baking. I also enjoy writing for the blog here at DigitalScrapbook.com where I talk about whatever happens to be catching my fancy at the moment.