The Good Life: September 2022 & Digital Scrapbook Freebie Blog Train
After taking the summer off from designing, I came back ready to go and ready to try out a few new things. I've made some changes to the way I organize my monthly bundle, hoping that people will more easily be able to find what they're looking for. I'm excited to introduce to you to all my new bundles!
First, for all the regular digital scrappers, I've got my main bundle. This will include the papers and elements, the heartbeat of the bundle. It also now includes the month's layout templates

Next up is the Mixed Media bundle. I love the messy style from mixed media and I use a lot of it when scrapping. By creating a separate bundle for it, I'm hoping it will help inspire me to create thoughtfully for it.

Debuting in it's own bundle this month we have stickers! I mentioned quite a while ago how I was getting into digital planning, mostly for the stickers, and you see that reflected here. Of course this bundle has elements useful to all my scrappers, whether you're doing digital, hybrid or working in a planner.

Also, a new bundle just for pocket scrappers! Here we have the pocket cards, as well as some new layout template and quick page options.

If pockets aren't your thing, maybe you like scrapping in a travelers notebook, whether digital or hybrid. Everything you need for that is included in this bundle. Including printer friendly papers and 3x8 cards.

Finally, my new planner bundle. Whether you're planning digitally like I am in a program like Goodnotes, or you're printing it out, this bundle should have new goodies every month to satisfy your planning needs. This bundle will also come out a week or two before the beginning of the month so you can get your planner set up for the next month, if that's how you work.

This is a pretty big change since I've been making these Good Life bundles for five years now. I'm pretty excited about it and I want to hear from you about what you'd like to see in these bundles, especially if you are in one of the scrapping niches like pocket scrapping, TN scrapping or planning.
I also have not forgotten this month's freebie for the blog train! Check out all the great contributions to this blog train here.
Click on image to download. Link will expire after Sept 30, 2022.

And now some inspiration from the Creative Team:

▲ By Bourico

▲ By Bina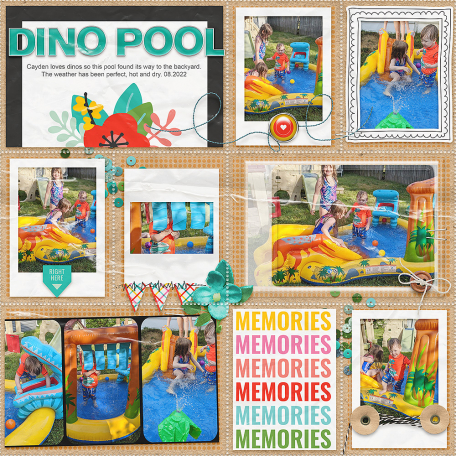 ▲ By Beatrice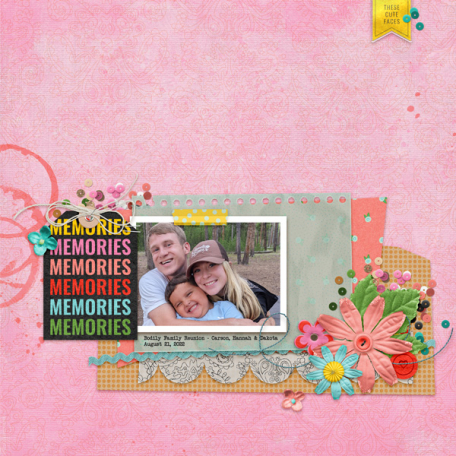 ▲ By Tiffany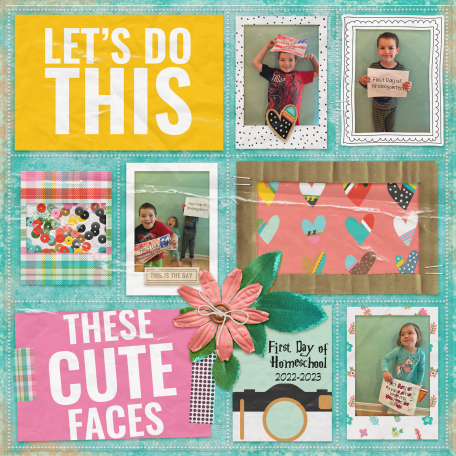 ▲ By Becky
▲ By Linda

▲ By Marlyn

▲ By Marlyn
Blog By
About Me
Hi There! I'm Marisa Lerin and you'll see me around at DigitalScrapbook.com a lot. I started this site in 2010 soon after I discovered a new love in digital scrapbooking. DigitalScrapbook.com has gone through some significant changes since that time and it's grown into this lovely community site you are seeing now. I am daily surprised by the turn of life's events that has led me down this path. If you're new to the site, welcome! Here are a few tidbits about me that I hope will help you get to know me better!
I'm originally from Minnesota, USA, but spent a good chunk of my childhood living abroad (in Bolivia and Hong Kong). I returned to Minnesota to attend university, got married and then moved overseas again (Korea, then Jordan and 1 year of traveling). My designs are heavily influenced by these many nomadic years. I am currently back in the USA, now living in the great state of Oregon!
I have no official training for what I'm doing, since I decided very wisely (haha) to study physics in university. I am always learning new things about digital scrapbooking, and this community has been immensely helpful for that!
If I manage to stop digital scrapbooking you will probably find me watching TV, reading or baking. I also enjoy writing for the blog here at DigitalScrapbook.com where I talk about whatever happens to be catching my fancy at the moment.