4 Ways to Include "Bad" Photos on Your Digital Scrapbooking Layout
Over the summer I took some time to consider scrapbooking myths here on the blog. One of the myths I included was needing to have perfect pictures to scrapbook. There can certainly be a lot of pressure to get that perfect photo so you can include it in the scrapbook. But most of us are probably working with less than ideal photos most of the time. Whether you're trying to photograph a moving toddler, or the lighting of whatever occasion you're celebrating is bad, there are tons of reasons why you may have a special photo that wouldn't win any photography awards. And of course you should keep it in your scrapbook. But it can be tricky to find the motivation to work with some of these photos, as the motivation to scrapbook can kind of slide away when the photo isn't beautiful. Here are a few of my favorite tricks for dealing with these "bad" photos.
1. The best thing that ever happened for me in scrapbooking photos from daily life was switching to a pocket style format. With this kind of layout no photo is the center of attention and it doesn't matter if the photo is blurry or dark or whatever. The pocket style just takes away so much of the pressure of getting good photos, which is really key for me right now. Two small children make getting good photos tricky and also I'm tired and don't care that much! But we can still save all the photos anyway with this awesome pocket format.

2. If you're not ready to jump in on the pocket scrapbooking, you can use a similar idea on any kind of layout if you include several shots instead of one. I know I often take 10 photos of my kid trying to get a good one and then still none are good. Including several of these outtakes tells a fun story. Or several photos from the same occasion can also be used together to tell the story without relying too heavily on one photo to make it look good.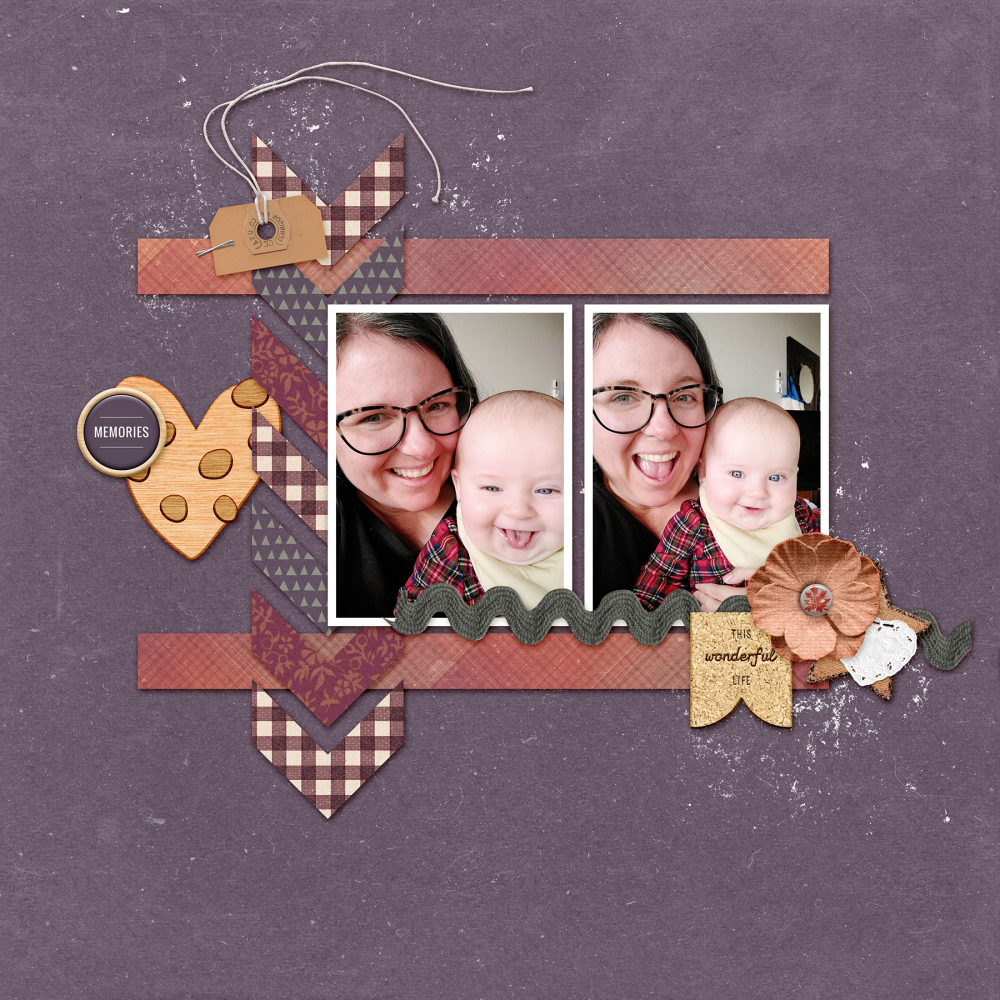 3. Make the photos small. If you're scrapbooking on a 12x12 canvas, remember that's a very large area. My number one regret when getting photo books printed is that I left stuff too big. Don't be afraid to shrink things down.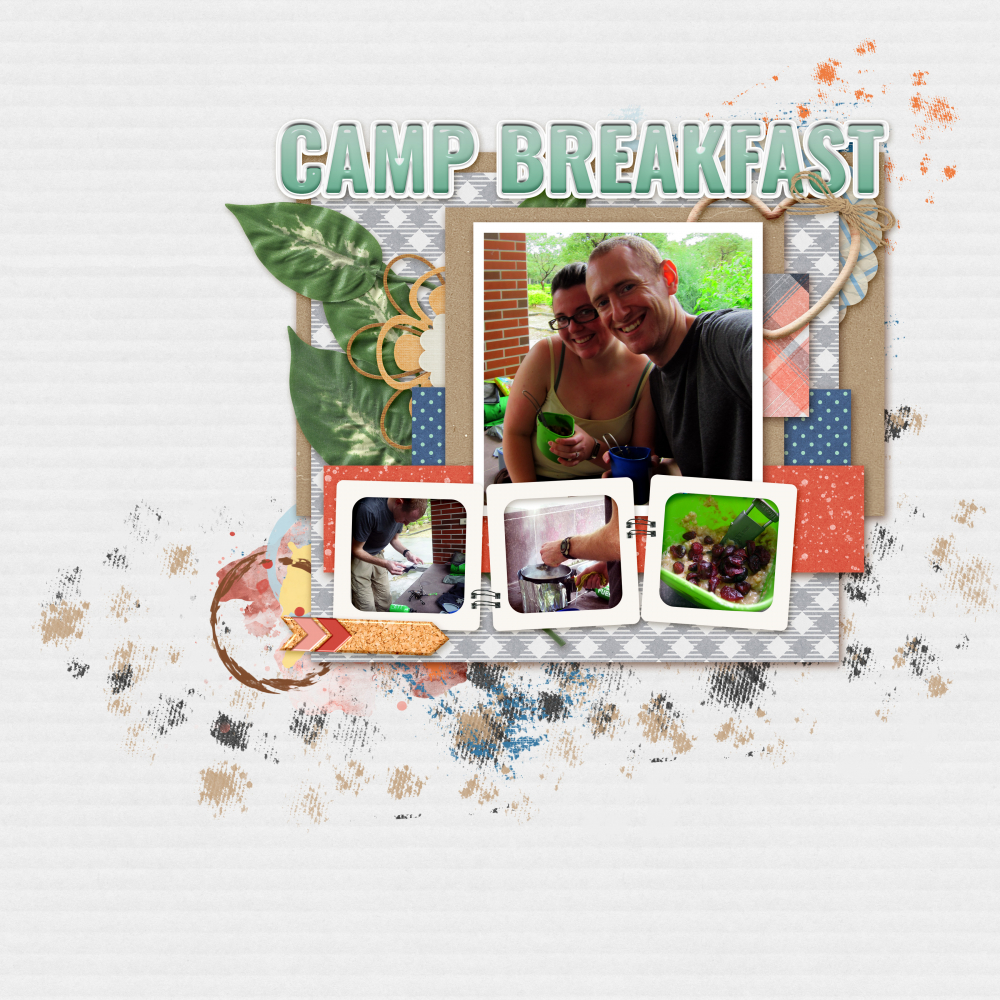 4. Go overboard on your photo editing. Turning a photo black and white is a common way to deal with "bad" photos, especially if you're trying to use several together and make them look cohesive. But I like to take it one step further and add some fun elements in my photo editing like glares, sunbursts and fun overlays. I love the AColorStory app for doing some creative photo editing. Check out my editing process in this app here.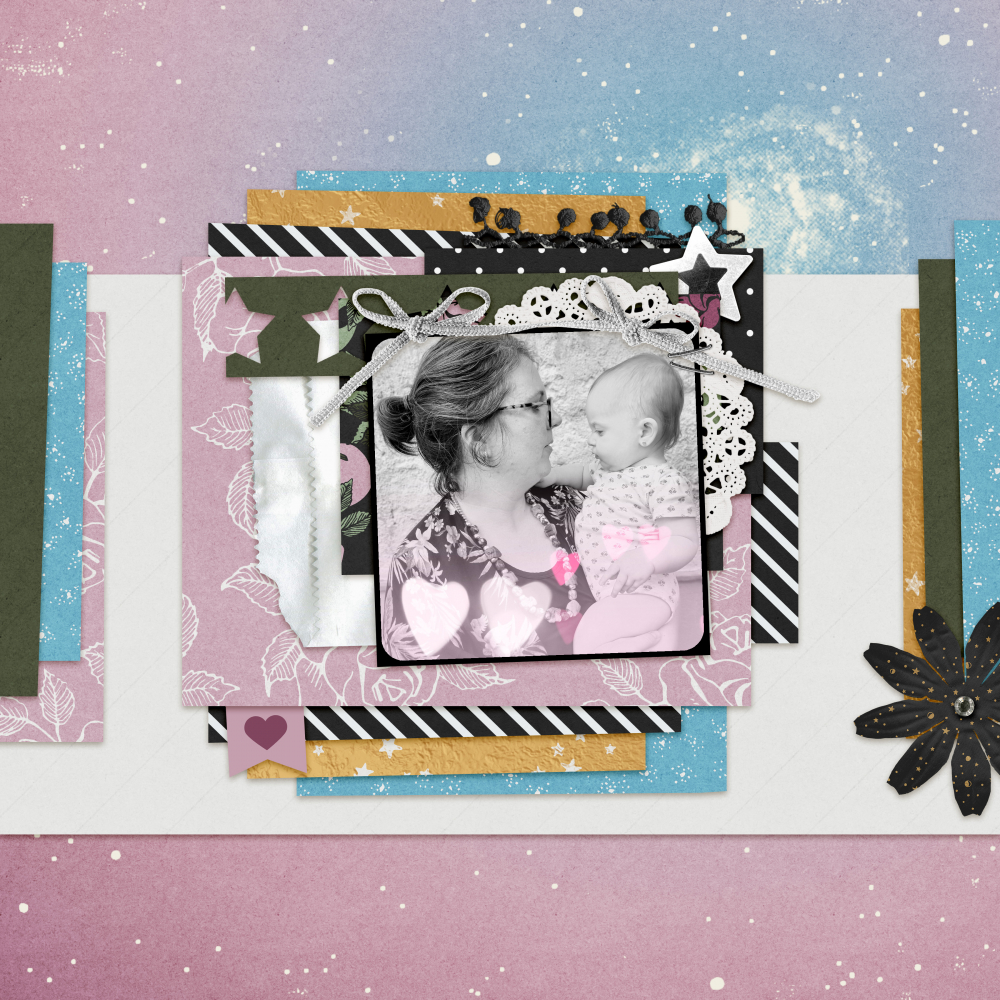 Do you have any special hacks for dealing with your "bad" photos?
Blog By
About Me
Hi There! I'm Marisa Lerin and you'll see me around at DigitalScrapbook.com a lot. I started this site in 2010 soon after I discovered a new love in digital scrapbooking. DigitalScrapbook.com has gone through some significant changes since that time and it's grown into this lovely community site you are seeing now. I am daily surprised by the turn of life's events that has led me down this path. If you're new to the site, welcome! Here are a few tidbits about me that I hope will help you get to know me better!
I'm originally from Minnesota, USA, but spent a good chunk of my childhood living abroad (in Bolivia and Hong Kong). I returned to Minnesota to attend university, got married and then moved overseas again (Korea, then Jordan and 1 year of traveling). My designs are heavily influenced by these many nomadic years. I am currently back in the USA, now living in the great state of Oregon!
I have no official training for what I'm doing, since I decided very wisely (haha) to study physics in university. I am always learning new things about digital scrapbooking, and this community has been immensely helpful for that!
If I manage to stop digital scrapbooking you will probably find me watching TV, reading or baking. I also enjoy writing for the blog here at DigitalScrapbook.com where I talk about whatever happens to be catching my fancy at the moment.