Hello and thank you so much for joining me for a scripture challenge this November 2019.
Many thanks to Gina Jones for this great idea.
Please use a scripture about thankfulness for your layout and share your layout here and in the gallery.
Here is a tutorial on how to do that.
Please use a scripture from the Holy Bible or any other holy book.
I have used this scripture from
C H R O N I C L E S 16:34; Give thanks to the LORD, for he is good! His faithful love endures forever.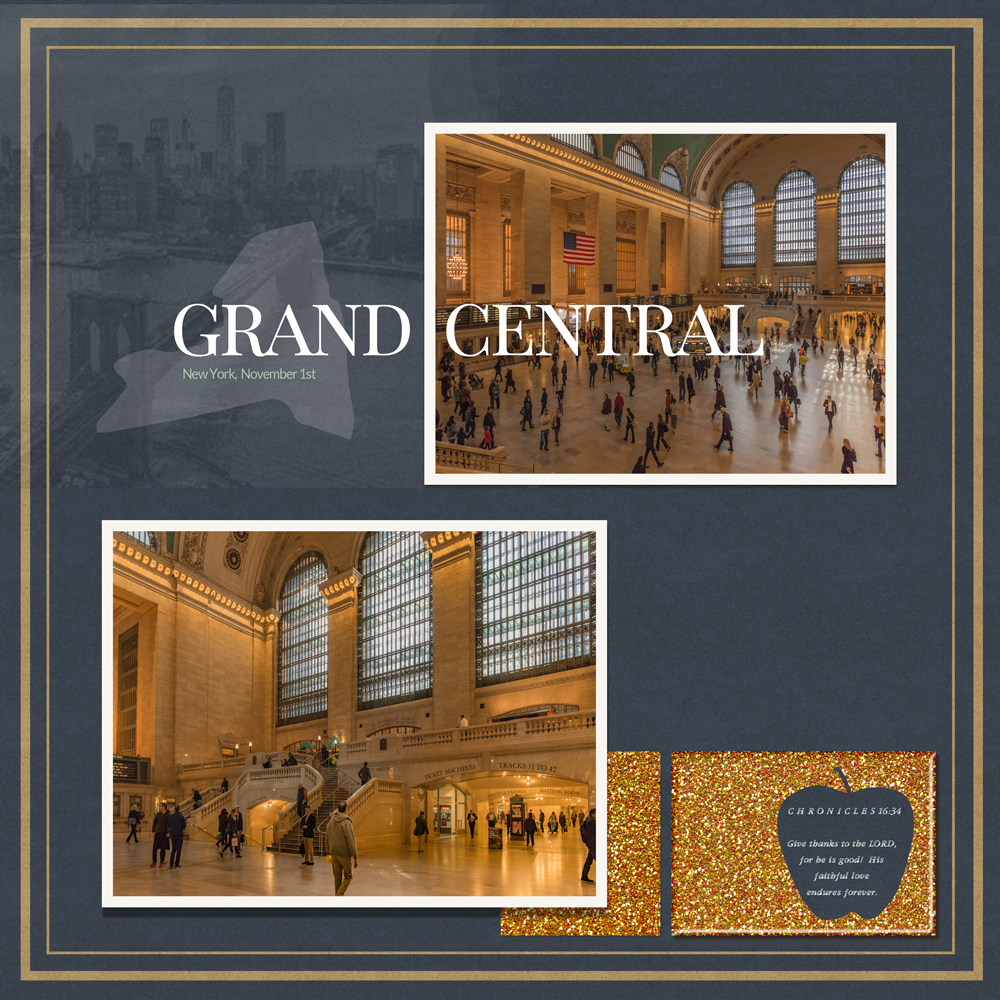 Challenge ends when November 2019 does.
The Details

Challenge ends when November 2019 does.
You may enter

as many layouts as you'd like but please post them to only one challenge.

Do remember to tag your layouts with these two tags: nov 2019 scripture, nov 2019 layout challenge
Please add it to the example layouts for the appropriate kit by following these steps.
See entered layouts here.
See updated rules here.