I have a very odd request for you.
In 2008, I started using a series of templates made by Breanne Aullman. I had made a few layouts, planning on using the whole set, which was 26 pages, for the 26 letters of the alphabet. However, over time, and through various computer upgrades, I have lost the original templates. They were likely freebies, as I was not purchasing kits, back then.
I have been able to reach Breanne, through her Etsy shop, and she remembers the set. She even shared the preview. However, she has lost those templates in an EHD crash. She has given me permission to ask if anyone would have that set of templates (and if someone wants to double-check with her, she is ok with that too).
So, here is the template she shared.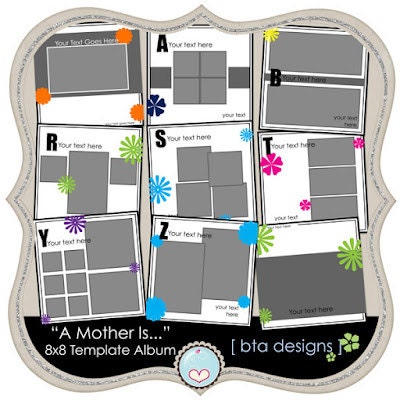 The file would likely be called BTAD_AMotherIsTemp
Would anyone have those templates?