intense preparations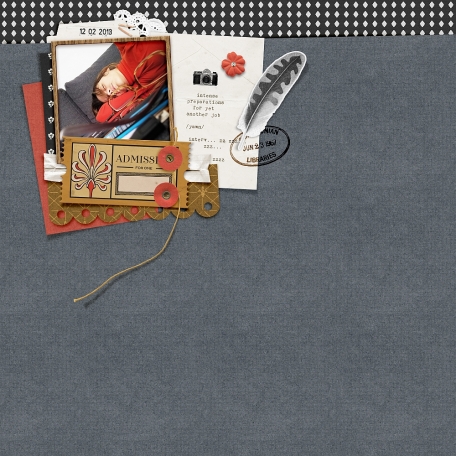 This kit is so new that we're still just putting it together!
Created By
About Me
thirty something years old and still don't know what i wanna be when i grow up. but i do know what i love. good food, crafting pretty things, hiking and my cat. taking pictures of it all and scrapping about it later. playing with paper, yarn and photoshop. hanging out on PS, my cyber home.
Follow Me
Description
eventually i did prepare. in the end was told "we're not hiring. but it was lovely to meet you"... might as well nap.
made for the "dislike" challenge using various supplies by marisa lerin
- two things i don't usually like:
1. using templates (no matter how pretty or inspirig they are, i prefer to start a page with a clean canvas)
2. putting my photos in frames (which is why i chose a super slim inconspicuous one)
that being said, i love how the page turned out and how fast it came together!
wlm 8/10
Stats
Uploaded Sun, 02/25/2018 - 17:08
81 Views
3 Comments
5 People heart this