Rochelle Miller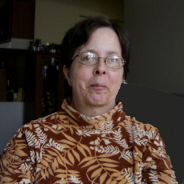 14 Community Points
About Me
I am a 60-something retired Home Caregiver (40+ years of beloved service) lady who lives in SE Washington state. My furry roommate is Tucker (a quite Siamese) is the 8th cat I've rescued in my lifetime. One of the passions in my life is designing abstract art using Photoshop and photo manipulation and restoration.
I've created PowerPoint memorials, collages for family and friends. So in away, I've been creating photo scrapbooks but in a lesser scale. I am excited to learn and create with all of you!
The Facebook link below is my personal page. All are welcome! I plan to make a digital scrapbook FB page, soon.