Niemi Christmas 1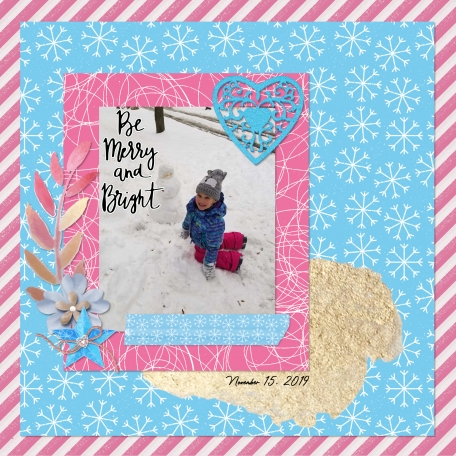 This kit is so new that we're still just putting it together!
Created By
About Me
Hi, I'm Shannon. I live in a small, rural community north of Toronto, Ontario, Canada with my husband, David and our daughter, Keira. I discovered digital scrapbooking a few years ago, and although I don't have much time for it between work and sports, I'm totally hooked! I'm learning more and more from the Pixel Scrapper community and love sharing my projects and gaining inspiration from others'.
Description
Took my daughter out to a local farm on a recent PA day, and we built a snowman, among other things!
Using Baby It's Cold Outside by Robin Sampson.
Stats
Uploaded Wed, 11/20/2019 - 11:15
28 Views
2 Comments
4 People heart this