Sunny Faith Rush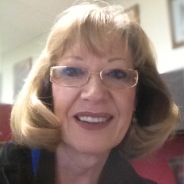 2908 Community Points
About Me
I am introverted and love the quiet life. Doing my best, to do my best, for God and country. I live in a small farming town in Eastern Oregon since 2013. Previously I had spent 46 years in Alaska and upon retirement, moved to my new forever home. Family is very important to me. We have a small place of six acres, a few fruit trees, a few farm animals, and a few dreams. We love it here and do our best to be an asset to our small community. I volunteer quite a bit in our small church. I teach sunday school crafts, act as the church clerk, church treasurer, track our missionaries around the world, and develop and print out our weekly sunday bulletin.
I enjoy many hobbies including photography, gardening, crochet, beading, polymer clay, reading and writing. I also love old movies.
I currently use Photoshop CS6 to design graphics. I enjoy the creative process of designing, and participating in Blog Hops is my favorite design project. I am married to a great guy, and we have a blended family of seven grown children and 14 grandchildren...